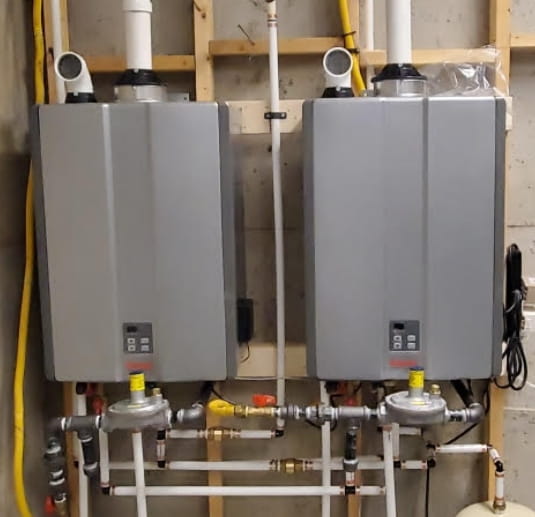 Tank & Tankless Water Heater Services In Mooresville, NC.
A functioning water heater is one of the essential plumbing pieces in any home. Without your water heater, daily tasks such as bathing, cooking, and washing clothes would not be possible. Troubles with your water heater can really disrupt your life. Our plumbers in Mooresville, NC are here to help!
At Lake Norman Plumbing, our team of plumbers provide quick and reliable maintenance, replacement, and installation of water heaters with 30+ years of experience. Our professionals help you avoid inconveniences by offering quick phone support, guidance and if needed 24/7 emergency water heater replacement. Our professionals emphasize being honest, courteous, and respectful while working with you to solve any problems.